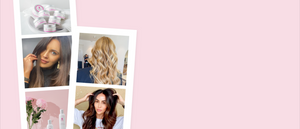 The Angel Edit


Blogs & Articles
The Angel Edit is your open source for all things hair extensions!
Read the latest tips and tricks Angel has to offer
Everything from beauty hacks and exciting hairstyles to the latest trends and tutorials, the team at Angel provides you with their expert knowledge to help you look and feel your best.
Exceptional service, high quality products.
Complete confidence.
Contact Us